No matter how big or small it is a wedding that you are having, it is necessary for you to take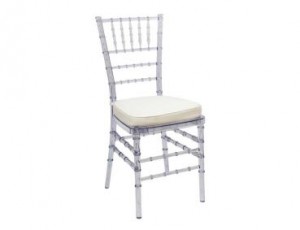 on chair hire and table hire services for it. However, before getting in touch with a party equipment rental company, it is vital for you to pay attention to certain elements, all of which are discussed below.
Before anything else, you need to settle on the style and colour of your chairs. Doing so is important for the simple reason that it will help make sure that the chair hire and table hire matches the overall theme of your wedding. Common options include white, plastic lawn-style chairs, white wooden chairs or simple folding chairs in various colours. Another element that requires your attention is that of the event length. If the guests of your wedding will be seated for an hour or more at a time (during the ceremony, perhaps), spend a little extra to upgrade to a padded seat cushion and chair back. If you're only using the chairs for the reception, chances are guests will be dancing and mingling more than they're sitting. Save your money by renting cheaper chairs.
Now, whichever chair hire and table hire company it is that you wish to acquire, make sure that you ask them whether they offer chair and table coverings as well. Here, it is extremely important for you to remember that even a simple linen chair cover tied with a color-coordinated, organza sash adds elegance to the room and class to your rented furniture. If you're looking for a larger selection of fabric choices, visit a specialty linen-rental store. For the best services in this regard, make sure that you get in touch with Bargain Party Hire right away!