When you need to move locally from one place to another in Miranda or Sydney, you need the help of a rental car services provider that can actually make your trip easy, hassle-free and comfortable. Our car hire Miranda has been designed exclusively to meet these requirements of our customers. Be it a short term rental or a long term, we have cars and utes ready for you at all times. We are just a phone call away, tell us your requirements and we will be glad to help you all the way through.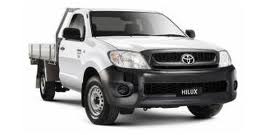 It is not just the passengers who can get benefited from our services, even moving household items, deport pickup and moving homes from or in Sydney, you can use our ute hire Miranda. All these services, be it ute or cars are available 7 days a week. So whenever you need car, ute or van, just contact us with your details. We will do our best to accommodate your needs and provide you a suitable service within your time frame and budget.
All our cars and utes are well maintained, so you. Our rental minimum starts with 3 hours only so you can hire the car, ute or van as long as you need.